In order to purchase a pre-order, you need to have a registered account (registration/log-in). Then you need to go to the pre-order page located on the main page of the site.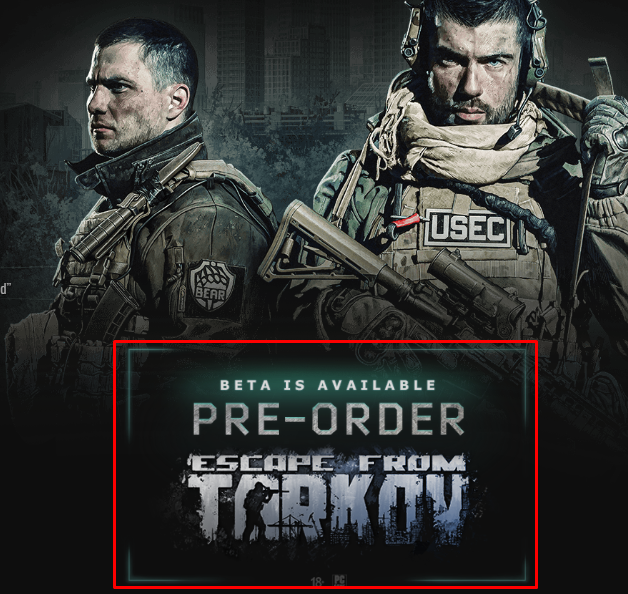 Next, you need to choose the pre-order package you are interested in. You can see the differences in the pre-order packages by clicking on the name of the package at the top of the page, or by scrolling down the page below.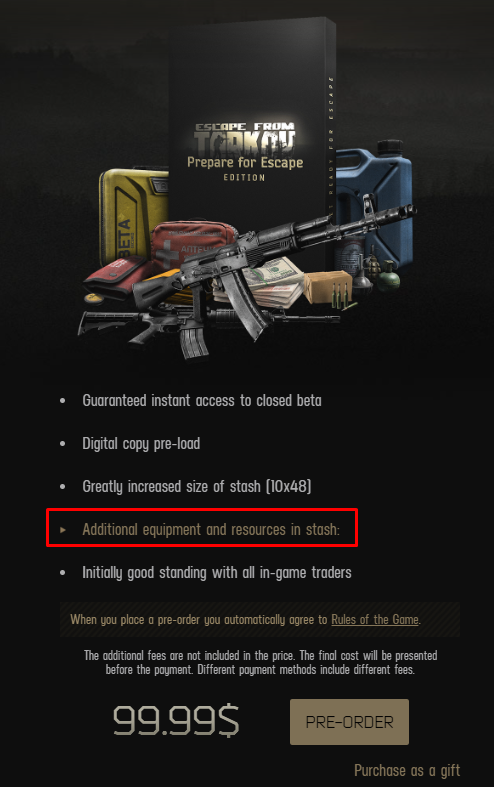 WARNING You will only be able to launch the game if you are in the same region in which it was purchased. Your current region can be found at the bottom of the pre-order select page. You can read more about the pre-order regions here.

Once you have selected the pre-order package you are interested in, you need to click the "Pre-order" button, confirm that you are over 18 years old by clicking "Accept", make sure the region is suitable and pay for the purchase in the way that is most convenient for you.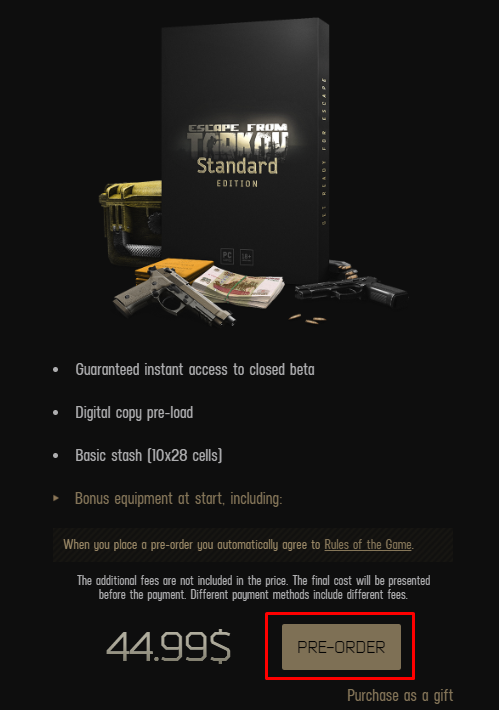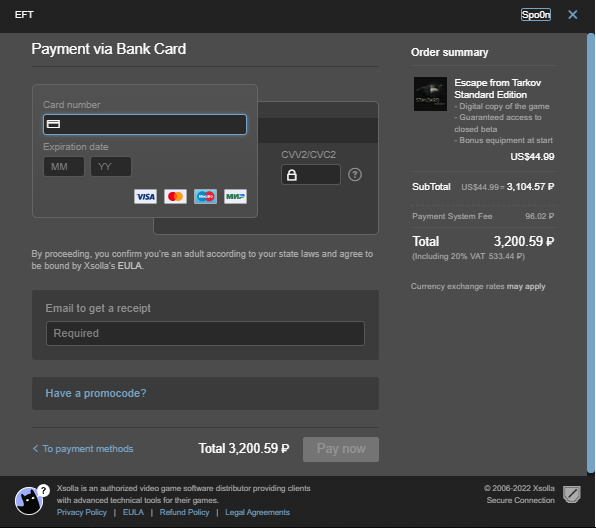 It is worth remembering that different payment methods imply different commissions. The final cost can be seen by selecting a particular method. If everything is done successfully, then you need to download the Launcher in your profile by clicking on "Install" and install the game. If you have problems with the payment, you need to contact Xsolla support to solve the problem.
Enjoy the game!