If after starting the Game the button for confirming the selected language or the button for accepting the agreement can't be clicked, then use the following steps to solve the problem:
Set full rights for the current user for the game folder and the launcher folder. Open the properties of the corresponding folder, on the "Security" tab, click "Edit", select your current Windows user from the list, check all the items in the "Allow" column.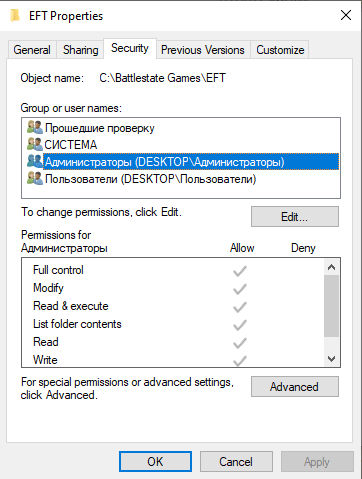 Temporarily disable all antivirus and security software such as Windows Defender, or add the launcher and game to the whitelist (exclusion list).To add the game to the exclusion list, open the Windows Security program, click on the "Virus & Threat Protection" tab, scroll down to the "Virus and Threat Protection Settings" section, click on "Manage Settings", scroll down again to the "Exclusions", click on "Add or Remove Exceptions", then click on the "Add an exclusion" button.